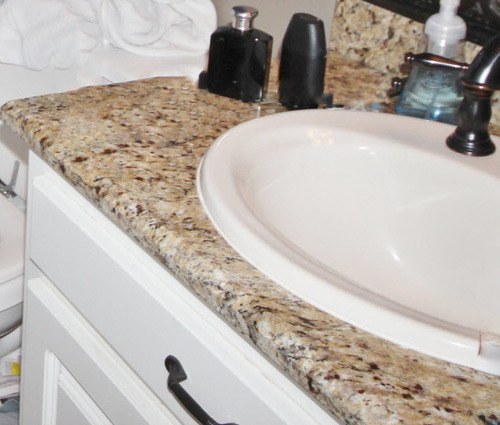 How to Over Improve Your 11 Year Old Ascension Home!
Answer: Install Slab Granite in Kitchen and All Bathrooms, $2,000 in Extra Millwork in Living Room and $5,000 in Kitchen Backsplash and New Kitchen Cabinets with drawers that pull out…….when none of the other homes in your subdivision have similar features!
There's a few homes now with slab granite, but none per MLS comments with this extensive of an over improvement. These types of improvements will certainly help the home sell faster but the market will rarely pay dollar-for-dollar or a premium for over improvements in a market.
The Lesson: Improve your home to the level of other homes in your subdivision and not above that level….if you plan on reselling your home. If you plan on living there forever, then enjoy your home and improve it to the level you desire. But, if your desire is to invest for future profit and NOT lose $, then don't over improve!